The new content is available on all platforms and will feature a clash between the Modern Age and the Golden Age of the NBA. This new season will pit modern age heroes like Zion Williamson against the greatest hero of the Golden Age: Michael Jordan, so fans can unleash all their skills to receive unmatched rewards and participate in epic challenges. Here is his trailer: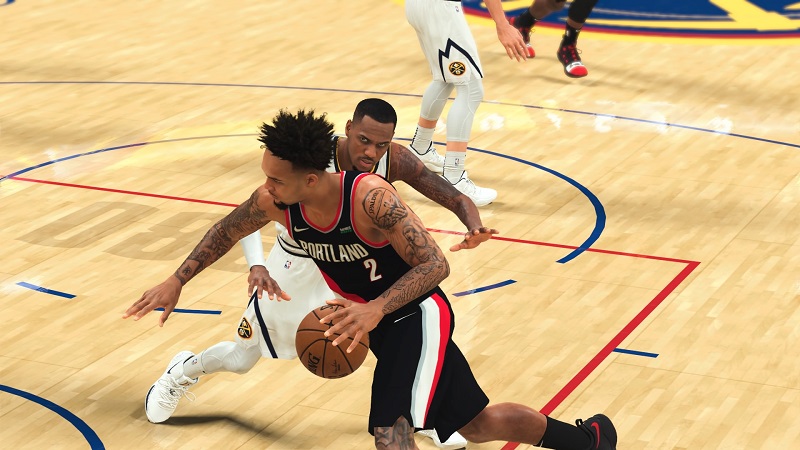 Continuing the structure of the debut season in franchise history, Season 5 – Age of Heroes features power, progression, rewards, and more, in a variety of new content including:
Build Your Own Superhero: Redeem your LeBron James Evolution card at the start of the season, complete agendas, and see how he transforms from Sapphire to Diamond.
New hero-themed cards that you can unlock, add to your collection, and use to compete. Strengthen your squad with 15 players from the Modern Era of the NBA, such as future stars Luka Doncic and Mitchell Robinson, and another 15 from the Golden Age, such as Big Fella Shaq and Manu Ginobili. Complete the sets to earn a Super Special Reward, to be announced shortly.
Upon reaching level 40, you will be able to take home Admiral David Robinson's Galaxy Opal card.
Every legend needs a personal challenge, and this time we bring neither more nor less than that of the 6-time NBA champion, His Majesty of Heaven: Michael Jordan.
You can unlock the grand prize of Limited season 5: Pau Gasol Ópalo Galaxia.
Build a team with new players like Larry Legend and Khris Middleton in The Exchange.
The $ 250,000 MyTEAM tournament culminates in Season 5 with an elimination match between 32 contenders on February 20. The winners will advance to the grand finale on March 6 (official rules can be found here).
NBA 2K21 is available on PS4, PS5, Xbox One, Xbox Series X, Xbox Series S, Nintendo Switch, PC, and Google Stadia. If you are enjoying the game, don't forget you can buy NBA 2K21 MT coins on MTStacks store!
(Contributed by GB; Edited by Hermes_Fang)